Posted by: University Eye Specialists in Uncategorized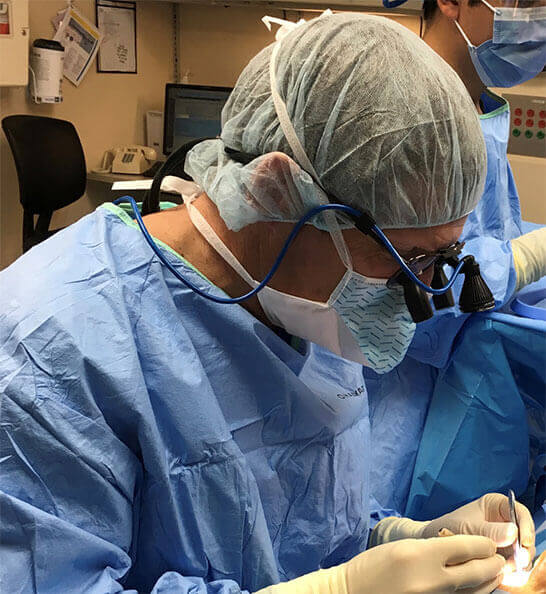 Herbert J. Glatt, MD
Oculoplastic Surgery
Dr. Glatt is a specialist in Oculoplastic Surgery whose practice is entirely focused on eyelid and tear duct surgery. He joined University Eye Specialists in 1989 as the first fellowship-trained Oculoplastic Surgeon in East Tennessee. Since that time he has performed over 14,000 operations.
Dr. Glatt has specialized training and extensive experience in performing cosmetic and functional blepharoplasty for excess upper lid skin and ptosis surgery for drooping upper eyelids. He combines thoughtful assessment of the potential effect of surgery on the health of the eye, selection of the most appropriate surgical procedure or procedures and meticulous performance of the surgery.

Dr. Glatt also performs surgery to correct lower lid abnormalites, such as lids that roll in (entropion), lids that roll out (ectropion) and lids that are pulled downward (retraction). He has spent decades caring for patients with eyelid skin cancers that require surgical removal and subsequent eyelid reconstruction that often requires unique techniques specific to the eyelid. Dr. Glatt removes benign eyelid lesions, such as moles, cysts and skin tags. He also performs tear duct surgery to help patients who suffer from tearing and/or infections due to blocked tear ducts.
Dr. Glatt has practiced for over 30 years and has performed over 14,000 procedures!
---