Posted by: University Eye Specialists in Uncategorized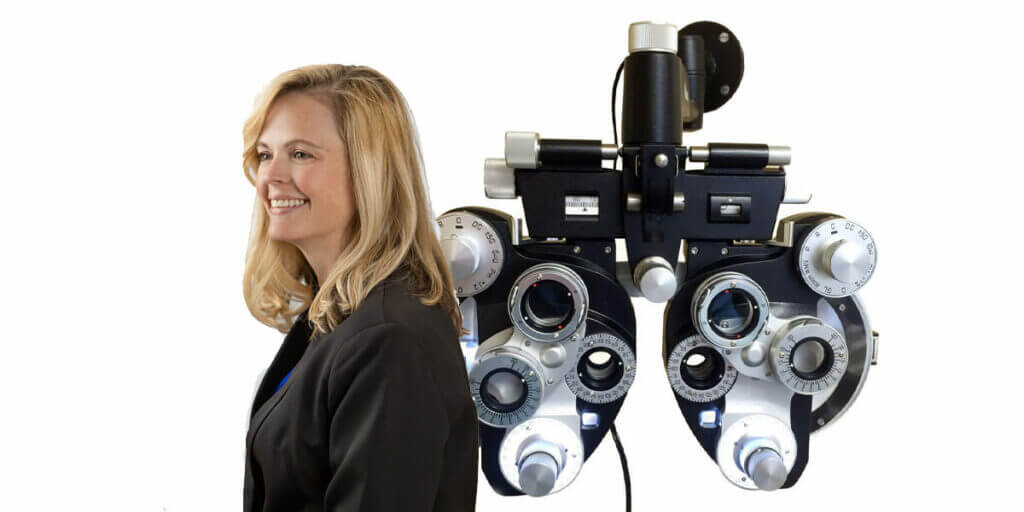 Dr. Jennifer Maples specializes in medical optometry and contact lenses. After graduating with highest honors from Middle Tennessee State University, with a degree in chemistry, she decided to pursue her doctorate in optometry. While studying optometry at the University of Alabama at Birmingham Dr. Maples developed her passion for patient interaction and caring for patients holistically, rather than just as a "set of eyes." After graduating optometry school in 2004, doctor Maples was able to complete her residency training at the James H. Quillen Veterans Medical Center located in Mountain Home, Tennessee. She viewed this as a distinctive honor and privilege, being able to provide care and vision to those who have bravely served our country.
Dr. Maples is board certified by the National Board of Examiners in Optometry and The American Board of Certification in Medical Optometry. She is also a member of the Tennessee Association of Optometric Physicians. With over 15 years of experience, Dr. Maples applies her extensive knowledge and practical abilities to improving the quality of life of her patients on a daily basis.
During her time at the UAB School of Optometry, Dr. Maples was also an active member of Students in Optometric Service to Humanity (SOSH), Beta Sigma Kappa National Optometric Honor Society, and UABSO student government. Dr. Maples traveled as a volunteer with SOSH on Mission trips to both Honduras and the Dominican Republic.
Dr. Maples finds interactions with her patients very rewarding. One of her greatest joys, as an optometrist, is knowing that her patients are informed and understand their unique eye health situation. Interestingly, Dr. Maples initially wanted to study education and pursue a teaching degree. Her patients quickly pick up on this quality, as she reflects an undeniable passion for patient education during the examination.
Outside of the office, Dr. Maples enjoys exploring nature through hiking and bicycling. She also has a personal interest in neurobiology and the field of mindfulness – above all, Dr. Maples treasures spending quality time with her husband and two precious young boys.
---