Posted by: University Eye Specialists in Uncategorized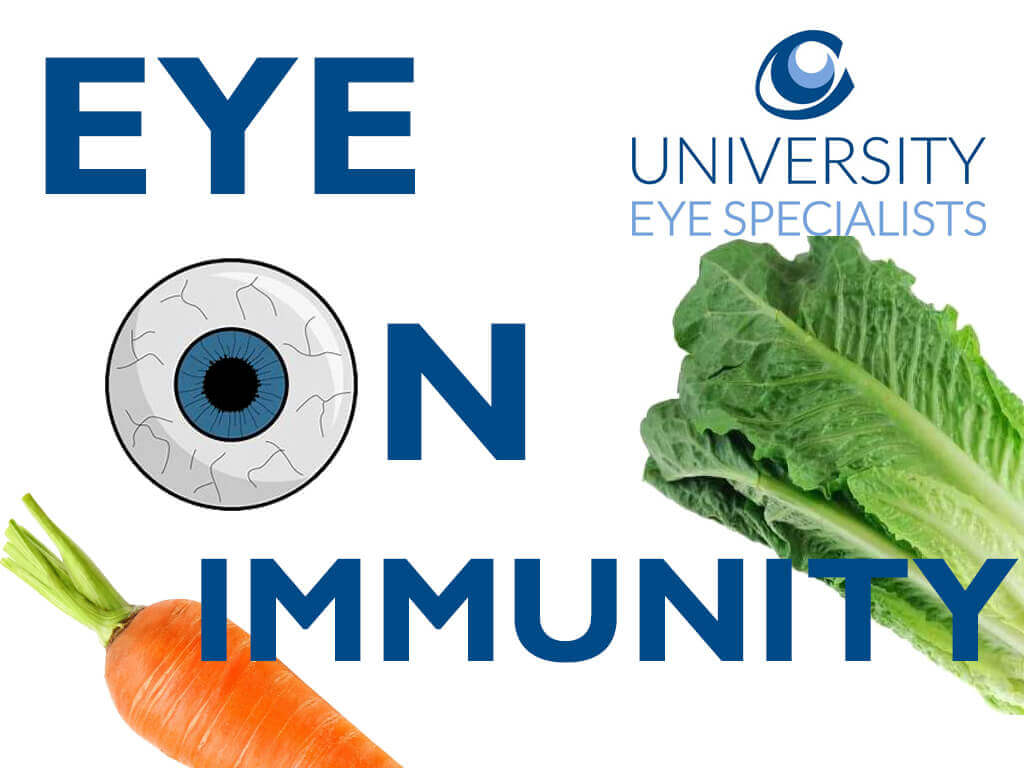 As an ophthalmology clinic, we were all too excited for the year 20/20, little did we know that we would be faced with navigating through a world-wide pandemic. The COVID-19 crisis has rejuvenated public interest in the field of immune system health. As we all take steps to protect ourselves, and those we come into contact with, it is helpful to know that there are quite a few proven habits that we can adopt that will boost and strengthen our immunity. Our immune systems are an incalculably complex network of cells that protect our bodies against potentially harmful pathogens, while also serving to limit any dangerous effects of noninfectious agents such as sunburns.
Below are some of the more common ways in which you can immediately start making a difference in your personal immunity:
Eating a healthy diet. There is no substitute for a healthy diet. The phrase "you are what you eat" holds much truth. Plant-based foods such as leafy greens, fruits, vegetables, and herbs are chock full of immune-bolstering vitamins and nutrients that will fuel our bodies defensive capabilities. The more colorful your diet, the more likely you are to be achieving the nutrient goals you need. Vitamin D and C are often cited as important for our overall system immune health.
Sleep. Make sure that you are able to get enough sleep. Research indicates that individuals need a minimum of 6 hours of sleep to be able to perform at an optimal level. Our bodies heal and regenerate while we sleep. If we are depriving ourselves of restfulness our immune systems are not performing at an optimal capacity and we are more susceptible to disease contraction.
Exercising Regularly. Did you know that studies support the findings that those who exercise regularly have lower incidences of acute illness? Regular, habitual exercise can greatly lower your risk for developing chronic diseases, as well as viral and bacterial infections. On top of these benefits, we also know that exercising releases endorphins which lower our stress levels. This is important because we know that maintaining a high level of stress is one of the easiest ways in which we can compromise our immune system.
What does all of this mean? At University Eye Specialists we are taking all of the necessary precautions to ensure that we are protecting those who entrust us with their care. We are limiting visitors, requiring masks, and rigorously disinfecting our offices (amongst many other precautions) – but there are things that you can do as well to keep yourself and your family safe during this season. Start incorporating some of the above recommendations into your daily routine to ensure that you are maximizing your bodies innate germ-fighting capabilities. University Eye Specialists has been helping East Tennesseans see better since 1935 and has been proudly serving the University of Tennessee Athletics Department since 1978. Call 865-244-2020 to schedule a comprehensive examination.
---