Posted by: University Eye Specialists in Uncategorized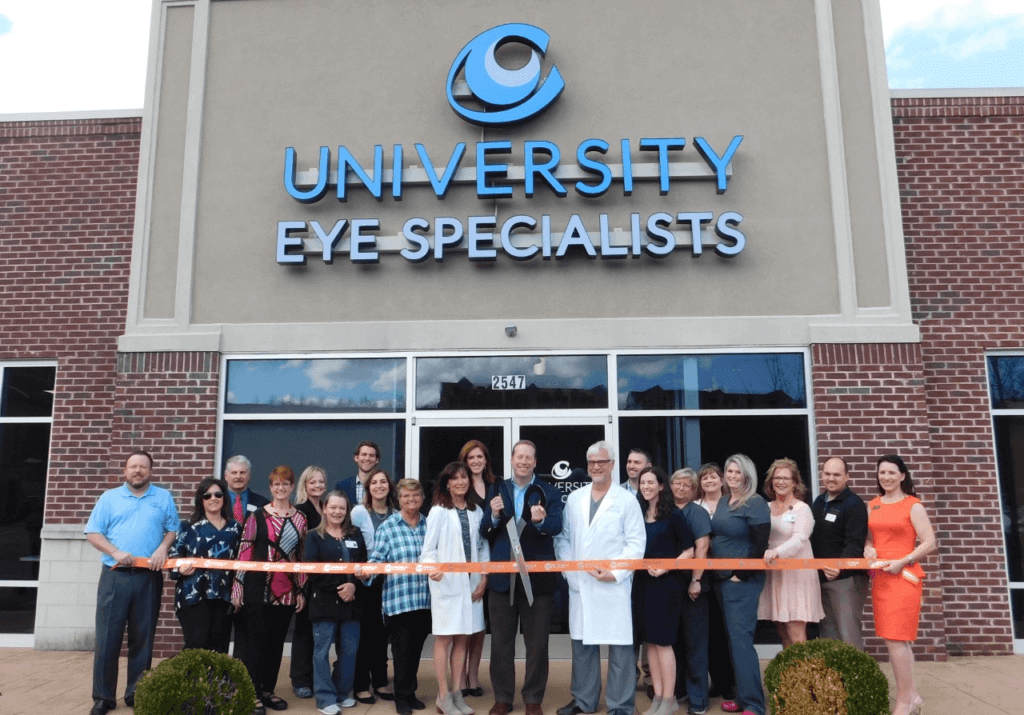 University Eye Specialists officially opened its new Hardin Valley office on Tuesday, Feb. 20, at 2 p.m. The new office, which opened to the public on Feb. 7, is located at 2547 Willow Point Way, off Hardin Valley Road in Creek Side Professional Park. It offers convenient parking, expanded on-site diagnostic capabilities and an updated optical department. Guests will enjoy refreshments following the ribbon-cutting.
The office replaces the practice's former location on Park West Boulevard. The phone number remains the same at 865-690-4731. Hours of operation are Monday-Friday, 8 a.m.-5 p.m.
"We are committed to serving patients with integrity and compassion, and we are honored to help our patients keep life in focus," said Will Pitt, CEO of University Eye Specialists. "This new clinic allows us to offer even more vision care and optical options for our patients at a convenient location and easy access to our front door."
University Eye Specialists offers a broad spectrum of eye care, including routine exams, glasses, contacts, LASIK, complex eye surgery, surgical treatment of cataracts and treatment of eye diseases. Including the new Hardin Valley office, the practice has five locations with three in Knoxville, one in Maryville and one in Morristown.
---